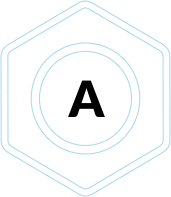 "Welcome to 1st Choice Auto Sparky & Diagnostic Ltd"
We are an authorized dealer of AVS,Mongoose & Blackhawk GPS Trackers

About Us
At 1st Choice Auto Sparky our qualified technician is specialist in the latest modern electronic components. It doesn't matter what age your car is, whether it's a late model or an early model vehicle; we can get you back on the road in a short time. Contact us for a free quote, for all auto electrical services in Auckland we can sort you out where you are; yes we are mobile. Our technician will clearly explain what the problem is with your vehicle and how they plan to fix it and which components may be needed to solve the issue.
When your car is not working, you want it fixed fast. We understand you don't want to spend a fortune on services you do not need. 1st Choice Auto Sparky can quickly fix the problem, and explain to you what we are doing and why we are doing it. For all auto electrical services in Auckland, we have the solution.
We specialize in a wide range of certified NZ/AS certified car alarms. These certified alarms come with a 3-year product warranty. We also offer GPS tracking units, installations and removals.

We value our customer and promise to provide you with prompt automotive repairs and security solutions when you need them most. Our dedicated technician promise to keep you informed throughout the process, alerting you to the parts used and cost involved. You can rest assured that your vehicle is safe with us. We are passionate about vehicles and have a love for challenges
Message from Director:
All our products used will be of the highest quality. Only a highly trained technician will work on your vehicle and your vote of confidence will help us maintain and expand upon a loyalty customer base.
Terms and conditions for car alarm systems and all Auto Electrician work:
•AFTER MARKET ACTUATOR IS REQUIRED FOR SOME CARS, WITH AN ADDITIONAL COST. (Especially early model Nissans, Mazda and may be others. I have to check to make sure)
•ALARM INSTALLATION WILL ONLY BE DONE ON NON-EUROPEAN CARS. PREFERABLY JAPANESE CARS; ON A PROPERTY OF OUR CHOICE
•DISCUSS ABOUT MAKE AND MODEL OF YOUR CAR BEFORE BUYING ALARM AND ACCECORIES.
•PRICE DOES DIFFER DUE TO THE MAKE OF THE CAR AND YEAR FOR EXTRA PARTS AND LABOUR.
WARRANTY
ONE YEAR WARRANTY. (The products are of highest quality and standard. I have been dealing with these products for the last few years and I never had any issues) For some products 2-3 years warranty is given. All Alarm are RTB Warranty
Returns & Refund
Goods are not returnable simply because you changed your mind.
In some causes we require full payment or 50% deposit to confirm the supply and fitting of the units. (if you cancel the appointment a cancellation fee applies $50.00)

Hotline
Mobile: 027 U CHOOSE
Mobile: 027 824 6673
Tel: (09) 390 1153

Working time
| | |
| --- | --- |
| WEEK DAYS: |  09:30 AM – 05:30 PM |
| SATURDAY: |  Appointment Required |
| SUNDAY: | Family Time |